Ken Penrod's Summer Youth Camp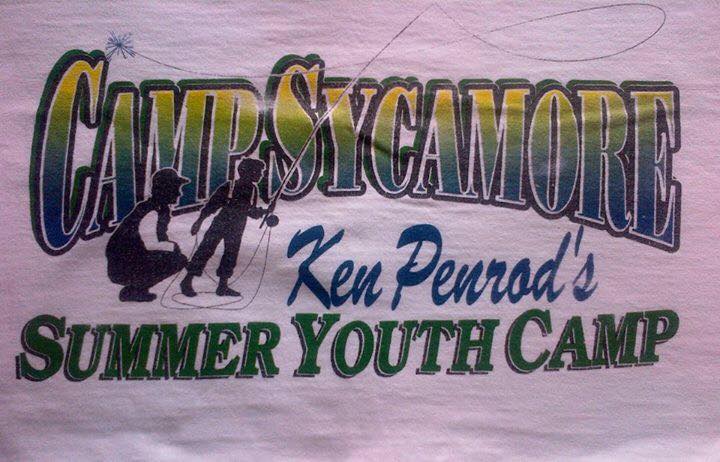 A summer camp for boys between 12-18 where we teach fishing and shooting arts. The sessions are conducted in July/August every year at Ken's lodge.
This message is only visible to admins:
Unable to display Facebook posts
Error:
Error validating access token: The session has been invalidated because the user changed their password or Facebook has changed the session for security reasons.
Type:
OAuthException
Code:
190
Subcode: 460
Click here to Troubleshoot
.
This message is only visible to admins:
Unable to display Facebook posts
Error:
Error validating access token: The session has been invalidated because the user changed their password or Facebook has changed the session for security reasons.
Type:
OAuthException
Code:
190
Subcode: 460
Click here to Troubleshoot
.
Ken Penrod's Summer Youth Camp – Nothing Like It In America
Sinnamahoning, Pennsylvania: When's the last time that you: caught 100 smallmouth bass in less than three hours with five buddies helping; caught (and released-all bass released) 19-inch smallmouth bass; caught 21-inch largemouth bass; caught three brown trout 15-18 inches long; caught 11 brook trout from one small hole; caught and released 12 largemouth bass weighing 30-pounds in four hours with five other pals?
When was the last time that you: saw 40+ elk in the same day-in Pennsylvania; photographed an 8X7 bull elk from 30-yards; had a 250 pound black bear walk within 30 yards of you; saw six mature whitetail bucks in the same field; stalked within touching distance of a ruffed grouse; called wild coyote to 40-yards; photographed a porcupine at your feet and "talked" to turkey several times a day?
When was the last time that you did the following in one week: Waded a Susquehanna River tributary catching quality smallmouth bass; fished from Ranger bass boats on reservoirs-with artificial lures, catching bass to 5.5 pounds; fished small creeks with flies and catching brook and rainbow trout; fished a fly-only creek for hungry smallmouth bass; tied flies; photographed fish; caught a summertime musky; learned about GPS, sonar, map reading; learned first aid; shot clays; shot 22's, 243, 22-250, 12 & 20 gauge shotguns; pistols; cleaned all guns; got close and personal with coyote, elk, bear, turkey, deer, eagles, geese, ducks, rattlesnake; porcupine; owls-and listed to a bobcat screaming in the distance?
All of the above happens at Ken Penrod's Summer Youth Camp, Camp Sycamore, and we do it in Pennsylvania, not Canada or Alaska-at Penrod's five-bedroom lodge located near Sinnamahoning, PA, in Cameron County.
This was the 17th year of Camp Sycamore, where six to eight boys between the ages of 12-17 attend week-long sessions-some staying for two weeks. The sessions run from mid-July to mid-August. The cost is $900 per boy per week or $2200 per boy for two consecutive weeks. Applications are the first requirement, with $400 deposit for each week requested. You will get your deposit back if, during the interview, I decide that this is not good for your son. there will be no refund for  any reason once an applicant is accepted. interviews between parents and Penrod are mandatory. Attendees must have full-coverage medical insurance and parents must sign documents waiving claims for injury. This is not a camp for troubled children. Attendees must be well behaved, with good school grades and without mental or physical handicap. There are no refunds for any reason. References furnished if requested.
The sessions are "very busy" and our groups are "small" so as to allow one-on-one training. As good as the itinerary is-some say the food is even better. All sessions have two adult counselors-and a mom/cook.
A trout stream (Wycoff Run) runs 40-feet outside the camp and a tributary of the Susquehanna River is within walking distance. Thousands of acres of "wild land" surround the lodge-but we have telephone, television and a real bathroom. With just a few exceptions-every young man that has ever attended Camp Sycamore comes back again. We do not discriminate against girls, and would love to have a full class but we will not have mixed groups.
Applications are being accepted now. Call/text 240-447-2206 or email kenpenrod@comcast.net for more information. Sessions fill quickly. See our Facebook Page at Camp Sycamore/Facebook
Youngsters must be very interested in fishing, shooting and outdoor activity. We do not sit around campfires telling ghost stories. Camp Sycamore boys fish every day.
Ken Penrod is a well-know fishing guide, outdoor writer, book author and conservationist. "Kids are my favorite people and I enjoy this camp as much as the boys do," says Penrod.
Sponsors of Camp Sycamore include: River Pro Boats; Lowrance Electronics; Case Plastics; Zipper Worms; O'Wacky Tool; Campground Special Tubes; RAB Jig Heads; Simms; Yeti; Costa; Guidefitters; National Rifle Association; Remington Arms; Trius Products; WD-40 Co.; and others.
Contact Ken Penrod for additional information. Mailing address is: 4708 Sellman Road, Beltsville, MD 20705.
More on Camp Sycramore
Penrod's lodge in north-central Pennsylvania is the summer youth camp destination for six to eight youngsters per week between the ages of 12 and 16. Parents are not welcome. And before you ask, the answer is NO—we do not have future plans for a parent's summer camp.
We only conduct four sessions per year, usually the month of of July and the first two weeks of August. The attending youngsters are delivered to Penrod's home in Beltsville, Maryland, on a Sunday evening—and you must take him home on Friday evening, no matter how much he protests.
This is not a summer camp for "troubled" youth, but rather an opportunity for youngsters that love to hunt and fish to "escape" for five days of more fun than they ever had before. If your youngster doesn't love to fish, and shows no interest in gun safety and target shooting—this is not for him. Virtually every youngster that has attended–returns.
We teach: trout fishing; smallmouth bass fishing; largemouth bass fishing; fly fishing; first aid; photography; GPS; wildlife id; plant id; gun safety; 22 caliber target shooting; air rifle safety; shotgun safety and clay pigeon shooting; boat safety; wading safety; topo map reading and leadership.
Penrod's lodge is a four bedroom and big bunkhouse facility located near Sinnamahoning, Pennsylvania—with a trout stream within 50-feet. Wild elk are common sightings and it's not uncommon to see bear, deer and turkey. There are more trout streams within an hour's drive than you can fish in a month and the Sinnamahoning branch of the Susquehanna River is a long walk away—and it's full of fat smallmouth bass.
Ken Penrod may be the region's most recognized outdoorsman, best known for his nationally acclaimed guide service, seven books, slide shows and seminars, conservation efforts and youth work. Penrod is a member of the Fresh Water Fishing Hall of Fame as a Legendary Guide. Ken Penrod and two adult instructors accompany the team.
The fee is $900 per week, $2200 for two consecutive weeks. A mandatory interview between Ken Penrod, parents and youngster permits both parties an opportunity to assure that we are all on the same page. Request an application and send it along with $400 per week to:
Ken Penrod, Camp Sycamore, 4708
Sellman Road, Beltsville, MD 20705.
Our phone is 301-937-0010 but 240-447-2206 is your best bet.
E-mail at kenpenrod@comcast.net
Sessions fill quickly—so don't wait too long. We will furnish references upon request when we receive the application.
We have made age exceptions. We cannot mix girls and guys—but we would love to have a full class of girls.
Session for 2020 Include:
July 6-10 (unless the holiday interferes with too many participants)
July 13-17
July 20-24
July 27-31